What makes NVA Canada different? The heartfelt, hands-on support we offer our teams across the country. A traditional office building doesn't quite lend itself to our style of servant leadership. We're proud to announce a new home that will empower us to bring our values to life every day, in big ways and small.

Introducing the all new NVA Canada Support Centre in Oakville, ON. We've carefully designed a beautiful space for exercising the habits that make us who we are—using our wide range of skills to help each other succeed, always learning new skills, and of course, spending time with our pets!
Here are a few of the details we're most excited to share.
Learning & Development Centre of Excellence
The perfect set-up for sharing and absorbing the expertise found in our vast network of medical and administrative leaders. We hope to see you there in the future.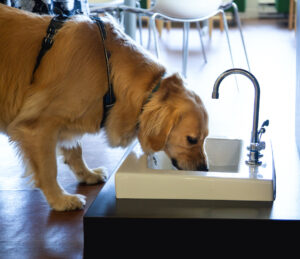 Pet-friendly water fountain and bathing station
In our practices, in our offices—pets are everywhere! We jumped on the chance to offer furry visitors the amenities they need to be comfortable (not to mention fresh and fluffy).
Access to trails for wellness walks
And whether it's time to get out and stretch two legs or four, our trails offer a beautiful place to move around, take in some fresh air and step away from a busy day for a moment.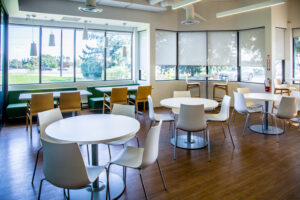 Ample meeting and office space
From phone calls to video conferences, and even the eventual return to in-person meetings, connecting is key to what we do. Our new building has the right spaces for both collaboration and concentration.
Connected, virtual meeting solutions for remote learning
As much as we love to get together with our team members in person, we also love the chance to grow together from anywhere. Our state-of-the art remote learning options make that easy.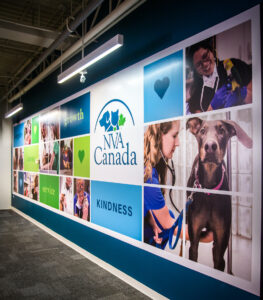 A team of dedicated experts, here to support and help our community thrive
What does this all add up to? A new home base for each and every member of our community. The experts located here partner daily with our outstanding medical teams, keeping our focus on the pets we all serve.
And that dedication to quality through teamwork has made us Canada's premiere name in healthcare.
We hope to see you soon—virtually or in person—at the new support centre!